Mr. Pete & the Iron Horse – bereit zur Abfahrt!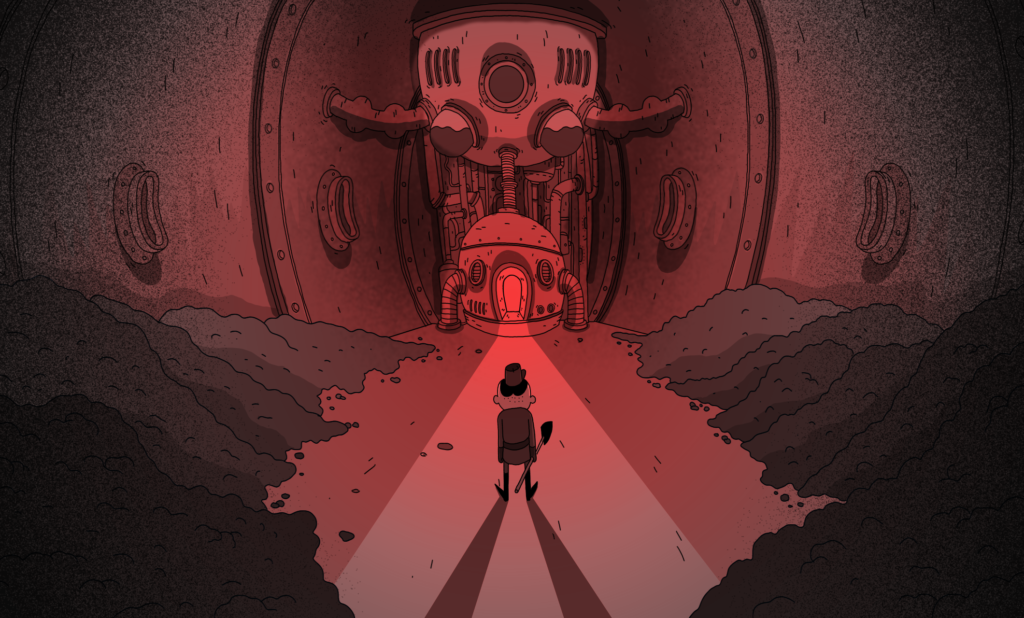 Bereits viel harte Arbeit haben wir in die Entwicklung von "Mr. Pete & the Iron Horse" gesteckt. Jetzt brauchen wir nur noch die letzte Kohle um den Zug endlich ins Rollen zu bringen.
Synopsis:
Der beflissene Soldat Mr. Pete setzt alles daran, den hohen Ansprüchen seiner Baronesse zu
genügen. Um ihre unersättliche Gier nach Geschwindigkeit zu befriedigen, schaufelt er sich auf
der Dienstfahrt ihres neuen Dampfrosses um Kopf und Kragen.
Regie & Drehbuch: Kilian Vilim
Mr. Pete & the Iron Horse (AT)
8. Juli 2019